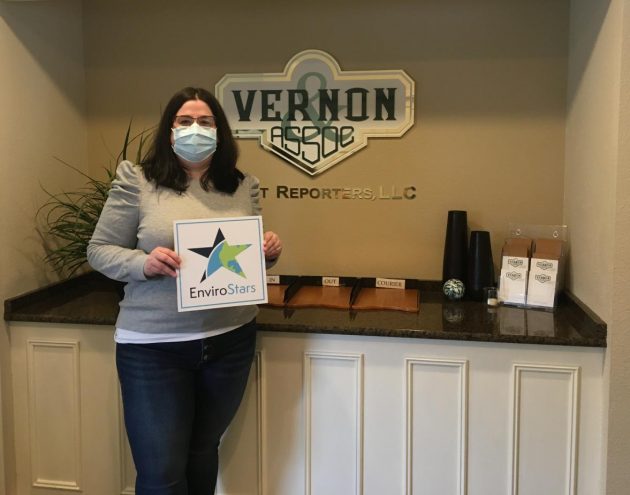 As part of our committment to sustainable business practices, Vernon Court Reporters, LLC is now recognized an EnviroStars Certified business as a Tier 3 Champion Business.
"As a multi-generational family business, we realize the importance of lowering our impact on the environment. It has really been about making positive changes in the ways we could. All it has taken was a little effort, and we are really happy with the results. We have lowered our impact as opportunities to do so have arisen. We made the conscious decision to choose the greener and more local options." – Catherine Vernon, Owner
Find us and other EnviroStars Certified businesses in the green business directory.