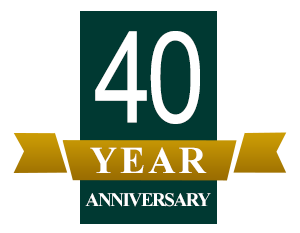 This year, Vernon & Associates Court Reporters, LLC celebrates 40 years of business. Begun in 1980 by the husband and wife team of Earl and Catherine Vernon, over the years, the firm has expanded to include a skilled network of court reporting, transcription, videoconferencing, videography, and interpreting professionals that have been providing the highest quality litigation support services to the legal and business communities of the Pacific Northwest for four decades.
A multi-generational firm, we ensure court reporting excellence for generations to come. Vernon Court Reporters' family-owned pride ensures personalized service, and a network of specialized professionals provide services for all aspects of court reporting, transcription, and litigation support. 
During the past 40 years as a woman owned and operated small business, Vernon Court Reporters has built a trusted reputation in the legal industry in Western Washington and nationwide. 
"The court reporting industry has evolved over the past four decades, but the commitment to keeping a fair and accurate record remains," said Catherine Vernon, firm owner. "A big part of our success and longevity has been the talent and dedication of our team of court reporters, videographers, transcriptionists and support staff. They share our dedication to providing first class litigation support to the legal community." 
Looking forward, the future for Vernon Court Reporters is bright, and the company will continue to focus on exceeding clients' expectations in all areas for keeping a record to be relied upon in legal proceedings. The firm is well positioned to embrace the newest technology to stay current with the best tools in the industry to provide the legal community with first in class legal support services.  
As a family business, our relationships with our clients mean the world to us. We want to thank all of our clients throughout the years for supporting us and allowing us to continue to serve you for the past 40 years.