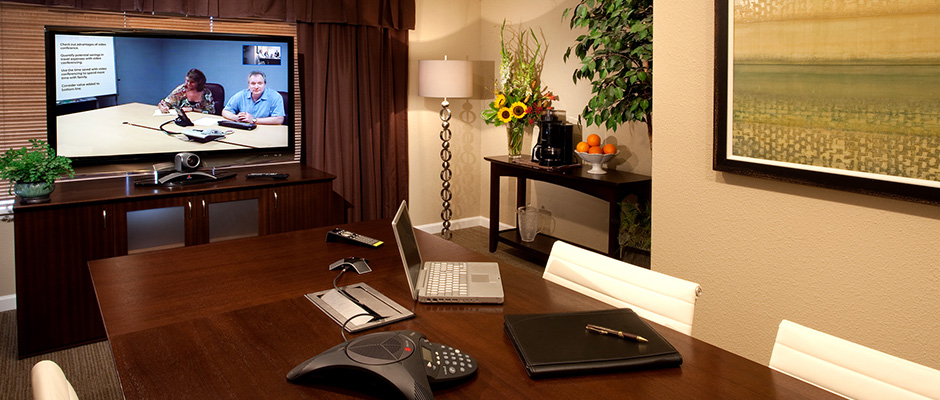 Videoconferencing
Meetings are made easy with our state-of-the-art video conference system or mobile videoconferencing. Videoconferencing offers the most cost effective and efficient way of meeting worldwide. Whether meeting with a colleague in Beijing or Bellingham, eliminate your travel expenses and conduct your meeting, deposition or presentation without ever leaving your local area.
In these current economic times, your time and travel savings are more important than ever before. Video conferencing puts you ahead of your competition through a more efficient use of your valuable time and money while still meeting your face-to-face needs since any number of people in any number of locations can participate.
Sit back and allow our video conference coordinator to take care of every detail of your meeting. Enjoy high-definition video and voice for exceptional audio and visual quality in our beautiful conference room or in the privacy of your own office with mobile videoconferencing and allow us to facilitate to your exact needs and specifications. It sure beats catching the red-eye.
Not able to go to a videoconferencing location?
Contact us about our mobile videoconferencing solution that allows you to have your meeting from your home or office.