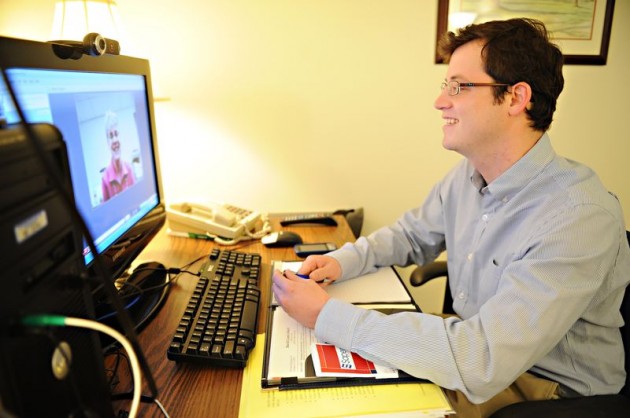 In addition to our videoconferencing suites, Vernon & Associates Court Reporters now offers mobile videoconferencing to our clients.
Perfect for depositions where the witness, attorney, or multiple attorneys are in another location and there are no nearby or available videoconferencing suites, appear from your office, home or wherever you are.
Similar to Skype, our mobile videoconferencing solution offers a better quality, more secure solution and is compatible with PCs, Macs, mobile devices and traditional videoconferencing systems.
Call us at 1-800-553-1092 or email us for more information and to schedule your mobile videoconference today.